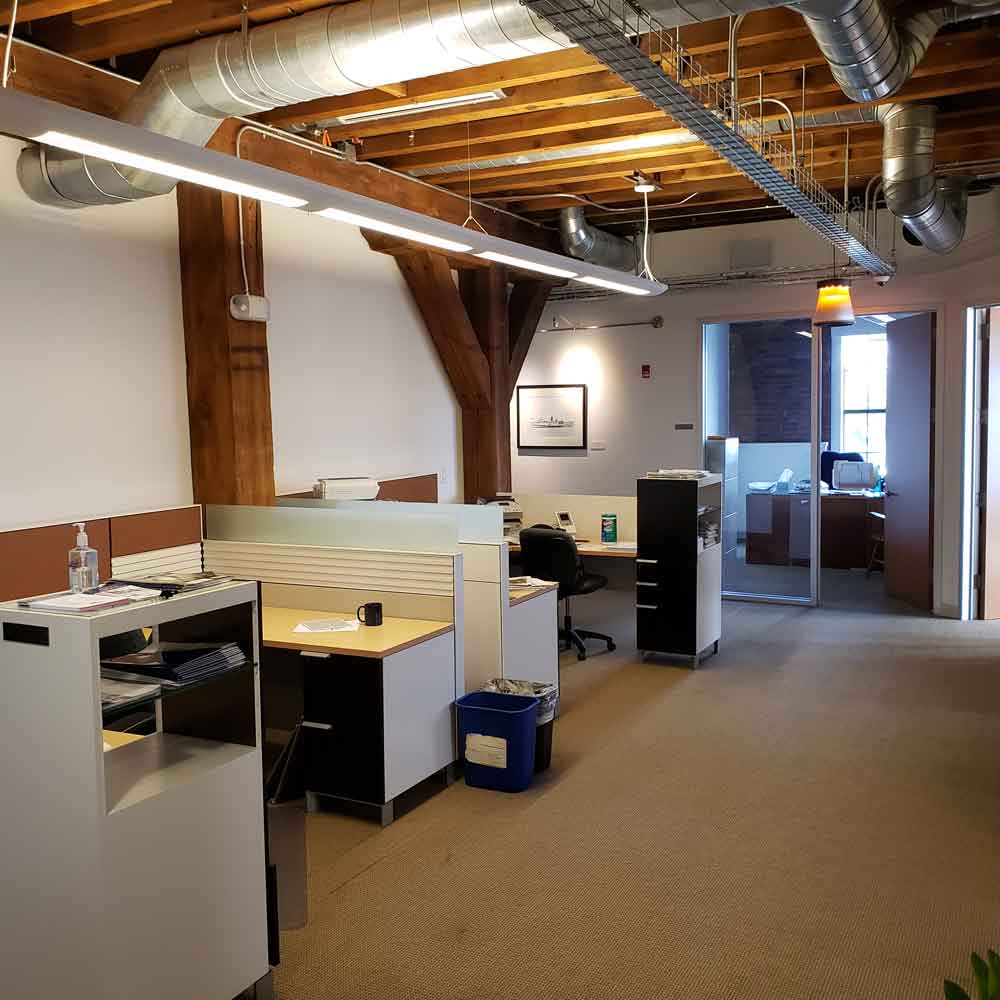 Shared Office Space just got easier
Creative CoWorking Environment
Executive Office Centers is the longest standing shared office space in Portland, Maine. With numerous tenants from various backgrounds (e.g., web marketing, network, lawyers, etc.) there are plenty of networking and sourcing opportunities. Common meeting areas help foster the creative co-working environment with several conference rooms for more formal events. Covid has only reinforced our co-working model; we have individual spaces that you, and only you rent. There are no shared desks. Plus every evening our entire offices are cleaned and sterilized. Your co-working space is yours. No one else will be in it. Combine that with the amazing water views and great location (oh, did we mention The Kings Head pub downstairs?) and you can see why Executive Office centers is the largest and best shared office center in Maine.
Co-working is:
a style of work that involves a shared working environment, often an office, and independent activity.
Coworking Space for Rent
Imagine a shared office space in Portland Maine for rent where professionals from many disciplines come to do business daily. One might meet around the watercooler with an attorney, doctor, environmental scientist, any number of varying disciplines. When it comes time to seek help from one of those disciplines, having first-hand knowledge of a nearby professional can speed up coordination and cooperation. These casual acquaintances can easily turn into business relationships with fewer barriers than usually exist to developing such relationships.